Coral Paradise Resort Team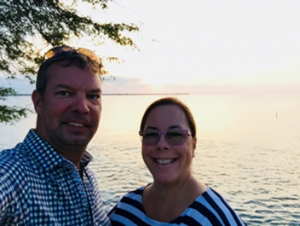 Caroline Gamache, Owner. Born in Sherbrooke, Québec, Canada. Significant other of Vincent, she loves to dive, snorkle and walk. She is the administrative face of the resort.
Vincent Meunier, Owner. Born in Saint-Jean sur Richelieu, Québec, Canada. Moved to Bonaire in 2014, bought the Resort on January 1st 2015. Likes to dive, cycling and ski ? He is the handy man of the Resort.
We are both here to help our guests make the most out of your vacations.